Reprint from: ChinaDaily.com
JINGMEN, Hubei - The TA600, a China-developed amphibious aircraft, passed a hydrodynamic test on Friday, marking a step forward toward its maiden flight.
The test, which aimed to ensure the safety of the aircraft during take-off and flight, was conducted by a laboratory under the Aviation Industry Corporation of China (AVIC) in central China's Hubei Province.
It used a 1:10 model to test the aircraft's performance on still water and rough water surfaces.
When an aircraft takes off from the water's surface, disturbances from waves may cause it to pitch, threatening the safety of the aircraft.
The major difficulty was the kinetic stability of the plane when there were two-meter-high waves, said Jie Yu, the chief of the TA600 testing group.
The TA600, with a maximum takeoff weight of 53.5 tonnes, is expected to serve in firefighting and maritime rescue operations.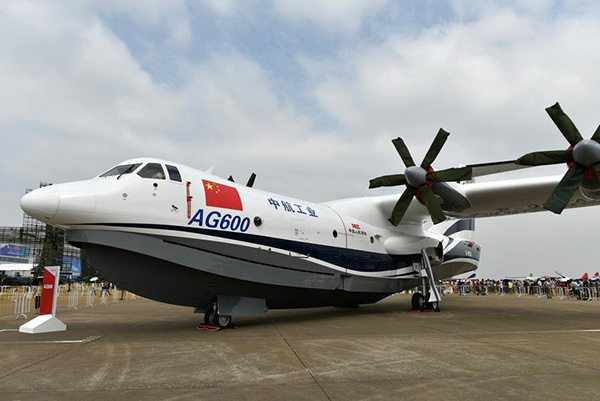 About us

iFSim is a domestic leader and also an international specialist in developing flight simulator. The iFSim R&D center and our software platform is built on CEASIOM which is the main achievement of SimSac project of the 6th EU framework program, which provides a good environment for our research on avionics simulation, aircraft control system, control loading, vision simulation, flight data and other software. Besides, our long-term partnership with Cntech makes iFSim AIT (assembly integration test) center located in China, which contributes to massive production capability,high quality on-site installation service and quick responds on every contact. Now, We have developed over 10 types of simulators according to different aircrafts such as A320, B737, Cessna172, Bell206, R22, IL76 and other customized products.